Trans Day of Visibility: Everything You Need to Know
Trans Day of Visibility is an annual day of gratitude that is celebrated across the world. The day is devoted to celebrating transgender and trans-oriented people's contributions while bringing concerns to light on promoting trans equality. This is likewise a day to reflect on the strength it takes to live transparently and honestly despite the challenges about discernment and abuse that trans people already face.
Transgender, trans-oriented, and non-binary individuals face significant difficulties in a community, yet they proceed to narrate their stories fearlessly and firmly push equality. The dignity, strength, and vitality of the transgender culture should be acknowledged and valued. Supporters should also focus on learning together and creating a life where each individual can thrive.
In this blog, we will guide you on everything you need to know about the Trans Day of Visibility and what you can do to celebrate and respect this important day.
The Significance of Trans Day of Visibility
Being visible to the community is essential. It's a way of letting people know that you are a trans person, that there's nothing wrong with you, and that you exist. It is important to bring things to light in a society that increasingly faces intensified judgment and abuse. As for all other life in this country, the presence of trans people should be respected – in a meaningful manner – regardless of the various battles they have faced.
To be highlighted is a significant activity, especially that the possibility, the simple common right to live as themselves, is ignored for some trans people around the world. Transgender individuals are aggrieved and mocked in too many countries. And in some, they can face serious criminal charges just for being themselves.
This is why the Trans Day of Visibility is significant, as it allows them to show to the world that they exist just like us. They are the same people who have feelings and emotions and want to be appreciated and accepted. We are all equal, and this is why we should learn to grow and understand each other, where we can live and thrive as a whole community.
Because there is a whole section of humankind that is routinely unknown or not seen, Trans Day of Visibility exists for this very reason.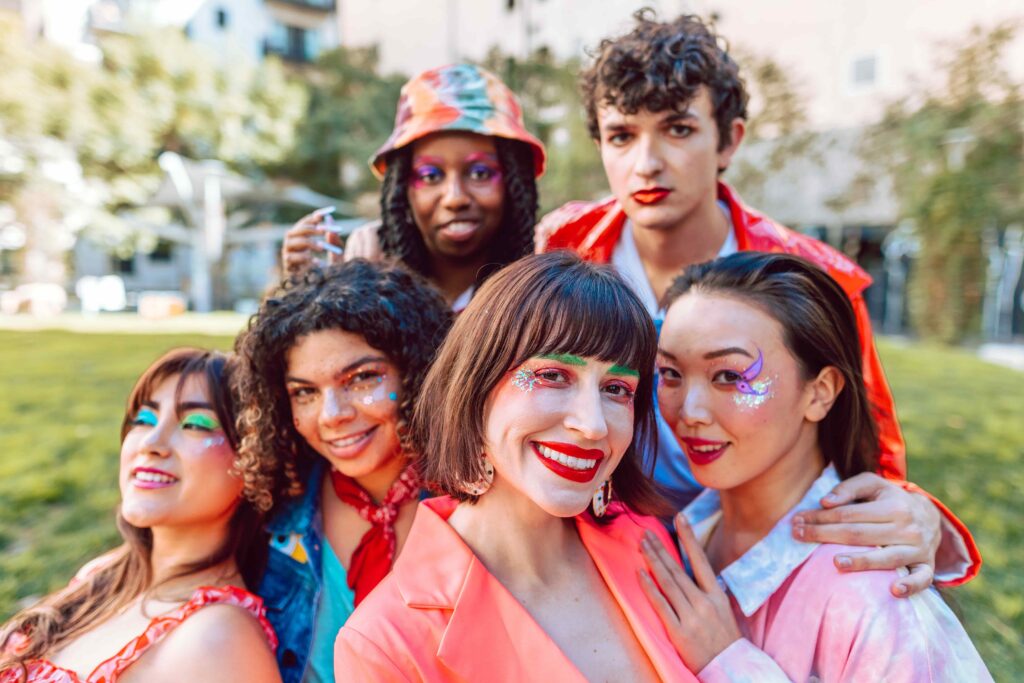 Things You Can Do for Transgender Day of Visibility
Trans and non-binary people should not have to announce their identity to commemorate this day. It's a day for all of us to reflect on trans issues, particularly in ways that encourage and advance understanding of trans communities.
You don't need to be transgender, trans-oriented, or non-binary to take an interest in the Tran Day of Visibility. Here are a few recommendations that we have gathered on how you can contribute:
1. Engage in Trans Day of Visibility Virtual Events
Given the current situation on COVID-19, we encourage folks to follow the latest guidance from their respective health departments about attending public events. As a result, it is safer to enjoy activities for this event virtually through Zoom meetings or social media virtual events.
Trans Day of Visibility celebrations are taking place worldwide, so you may want to see what virtual engagement opportunities are open. And to share your insight, don't hesitate to use related hashtags like #TDOV and more on social media.
2. Educate Yourself About Trans History
For an hour or two, do some research looking into trans history and individuals. Discover some new information about the trans and non-binary community. And to spread awareness, you may also share what you have read and understood with another person or even on social media.
3. Uphold Trans-Led Associations
Just under 10% of funding going to LGBTQ associations goes to trans-led ones. In short, many trans associations are running on endowments from individuals like you! To help locally today, discover associations run by trans people.

4. Support Your Trans Friends
It very well might be Trans Day of Visibility. But in some cases, trans people would prefer not to be visible for a variety of reasons. In short, always make sure to ask them first! Trans people should have the luxury of narrating their stories the way they like to tell them, and we should give them the space to do so as well. Part of creating the space means that we should make a move to ensure that trans people have a sense of security in expressing their reality.
Knowing and comprehending this, there are many other things that you can do to celebrate the event without having to snitch on your trans friends to be visible on this day.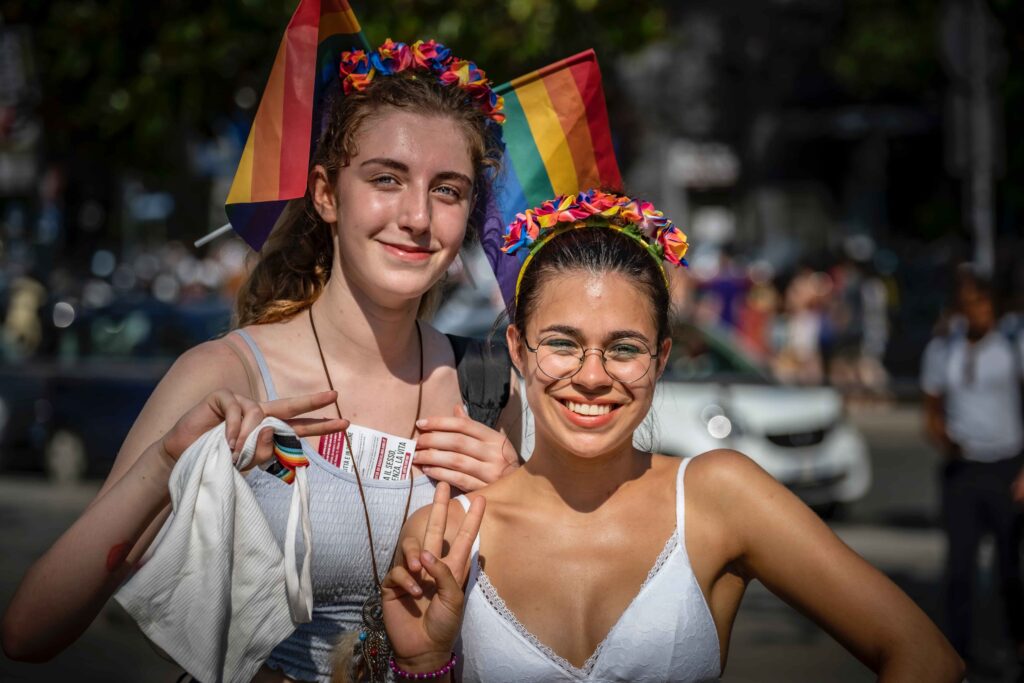 5. Understand the Different Terminologies
There is a continuously developing proliferation of words revolving around gender and sexual identity. It's essential to know the terms to learn how to consistently respond to a trans individual by their sexual identity character and not their sex assigned upon birth and not getting mixed up in which pronouns to use. To sum up, some of these terminologies may include:
Agender – An individual who does not relate to any sexual orientation.
Cisgender – A term used to portray an individual whose gender identity matches up with the sex given to them during birth.
Transgender – A person whose identification or manifestation of gender is not the same as their assigned gender at birth.
Non-binary – An individual who distinguishes as neither solely a man nor entirely a woman. They may recognize as somewhat a man, or partly a woman, a mix, or not one or the other. Non-binary individuals may or may not identify as transgender.
Gender identity – One'sOne's profoundly held individual, an inward feeling of being male, female, some of both, or not one or the other.
Pronouns – The arrangement of pronouns that an individual uses to depict themselves, and that they ought to be portrayed by, such as him, he, she, her, they, them.
Transition – The procedure one experiences to find as well as attest their sex character. This may or may not include taking chemicals, having medical procedures, or experiencing treatment.
6. Be Open to Having A Conversation About Trans Issues
Have a conversation about trans issues with a friend or relative. This could be a discussion with your kids and grandkids that allows them to open their minds to understand that other children may not be distinguished as boys or girls. You can also converse about trans rights and enactment with young adults.
7. Listen to a Trans Person's Feedback
Pay attention when a trans individual tells you that you are doing something transphobic. Understand that, like anyone, trans people have emotions and should not ever be described as a joke. Trans individuals know when people are insulting them, and calling this out on this day and regularly indicates that you respect them and their existence.
8. Support Transgender Friends and Family Members
Uphold and support the trans individuals in your day-to-day life. By offering interests on this day or simply conveying a message to them that you know and genuinely see them, indicates that you love and support them, and you are there for them every challenge and every step of the way.
9. Lastly, Fight to Educate
This is Transgender Day of Visibility – it's the ideal opportunity for education, strengthening, and action! Join the festivities. Engage in a discussion. Host a film night. Set up a conference. Above all, try to make the world a better place for transgender individuals to live their lives to the fullest.

How To Support Trans-Led Associations
There are basic and meaningful things we can do as a whole to make this culture grow and flourish. So, a few things you can do to support the work of trans people thoroughly and completely include:
Support Their Projects
Supporting the projects that they're organizing is a significant first step to show them that you are there for them. Share it to extend its readership on the off chance that you discover their content, particularly on social media. Many trans individuals also have direct links to their Venmo or Paypal as they need the extra resources to survive. It is important to send them a little money when you can to help them remain visible in their work.
Donate or Volunteer to Organizations
Consistently donating to or offering services to trans organizations is an excellent way to support someone regardless of the day. There are many trans organizations that you can find on the internet that allows you to give donations. Most non-profits depend on donations to survive! Just make sure the organizations you're eyeing are legit! You can ensure that the charities are legitimate by doing a quick check online.
There are numerous approaches to be an active and compassionate supporter, both in and outside the work environment. We can move towards a more profound understanding and more comprehensive space. We can do this by investing in an effort to build connections and deliver our experiences.
Keep in mind: as we praise the resilience of all trans people on this day, that it is not only an opportunity to teach others but to provide trans people with help and visibility.