The Complete Guide to Online Trans Dating In China
It's a whole new world when it comes to online trans dating in China. There are several norms, practices, and expectations to consider. However, with a little patience and excellent timing, there's a decent chance you'll come across some stunning Chinese trans women. We'll discuss the characteristics of Chinese trans women in this blog and show you the best Chinese trans dating site to use and offer some dating advice along the way.
It will be instrumental if you're a foreigner who has no idea where to begin but is interested in ladyboy dating. Now, let's get started on making your goal of dating Chinese trans women a reality!
Introduction to Trans Dating In China
Online trans dating in China is a one-of-a-kind experience. When you join online dating sites like TrulyLadyboy, you'll encounter many gorgeous Chinese trans women with different personalities. This is primarily because Chinese culture is vastly different from your own. The Chinese culture has existed for thousands of years, and some of the customs, such as dating and showing love and affection, may appear strange to you. Due to China's immense size, there may be significant disparities within the country.
A person in Shanghai, for instance, may have a completely different appearance, status, education, and conversational skills than a person in Lanzhou, Western China. Those who live on the east coast of China are usually wealthier and better educated than those who live inland. They're also more likely to have traveled abroad and communicated with people from other countries. When it comes to online dating, this can make a major impact.
You will probably find it simpler to date Chinese trans women with some awareness of Western culture, even if it's simply about American television shows or the foods they like to eat. It can be beneficial to form a bond based on shared values and experiences. However, we understand that there is no one-size-fits-all approach. Just keep in mind that Chinese trans dating is unique, and you'll pick up a lot of useful information along the way.
Chinese Trans Women: Personality and Characteristics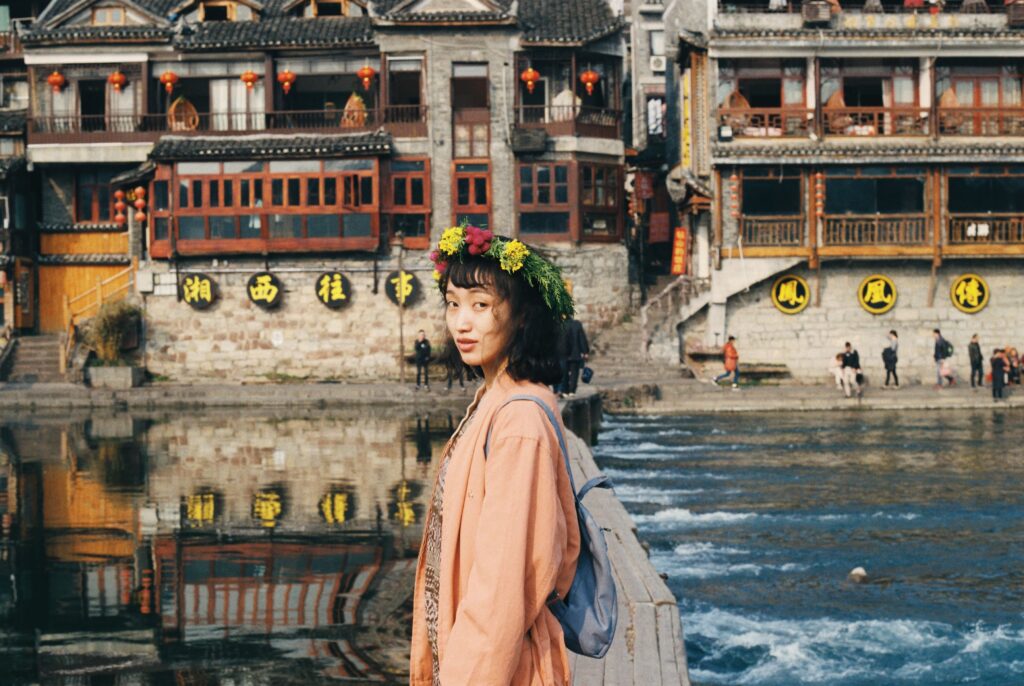 1. They want to feel beautiful
Chinese trans women are interested in beauty and cosmetics. Make a point of complimenting your match on her appearance. If she inquires about her appearance in a particular outfit, tell her she is stunning.
However, don't go crazy with the compliments. It's still crucial to be yourself and stay true to yourself. In Chinese dating culture, honesty is vital.
2. They are loyal and compassionate
Chinese trans women are known for their compassion and loyalty. However, they also dislike public shows of affection, such as holding hands.
3. Some may have a materialistic mindset
When their man offers them a present, Chinese trans ladies appreciate it. For many young ladies, the more gifts, the better! It demonstrates your admiration for her. So give her pleasant things like perfume, jewelry, and foreign products.
If you're in China, treat her to a meal (as well as give presents). You'll also be expected to purchase the marital apartment if you're in it for the long term.
4. Their parents have a strong influence over them
Parents in China want the best for their children: excellent achievements in school, good employment, and a good partner. You won't get very far if her parents think you're not good enough for their daughter.
You also have to deal with the language barrier. The majority of Chinese elderly struggle to communicate in English, so her parents will probably have difficulty speaking in English.
5. They want committed relationships
If you're dating a Chinese trans girl, she'll quickly start thinking about taking the relationship to the next level if things are going well. This isn't entirely a bad thing; it simply may catch you off guard. In other words, they date to marry.
So, whatever you do, try to ensure that you and your partner are on the same page regarding long-term commitments. If all you want is something physical, don't lead her on.

Searching For Your Chinese Trans Soulmate
If you live in China, trans dating in China is easier. You can do all of the traditional things such as go to clubs and bars or make friends at work. However, thanks to the widespread use of internet dating, you can meet the Chinese trans woman of your dreams from anywhere in the world.
There are many Chinese dating apps and services to choose from, but TrulyLadyboy is the best.
TrulyLadyboy is a Ladyboy dating site that connects singles from all over the world. You'll have an enjoyable and safe dating experience here on TrulyLadyboy, even if you're a transgender woman looking for genuine love or a trans-oriented male eager to date ladyboys, especially in or outside of China. Keep in mind that the majority of Chinese individuals do not speak English well. So, if you do strike up a conversation, make an effort to utilize straightforward, uncomplicated English.
Chinese Online Trans Dating Tips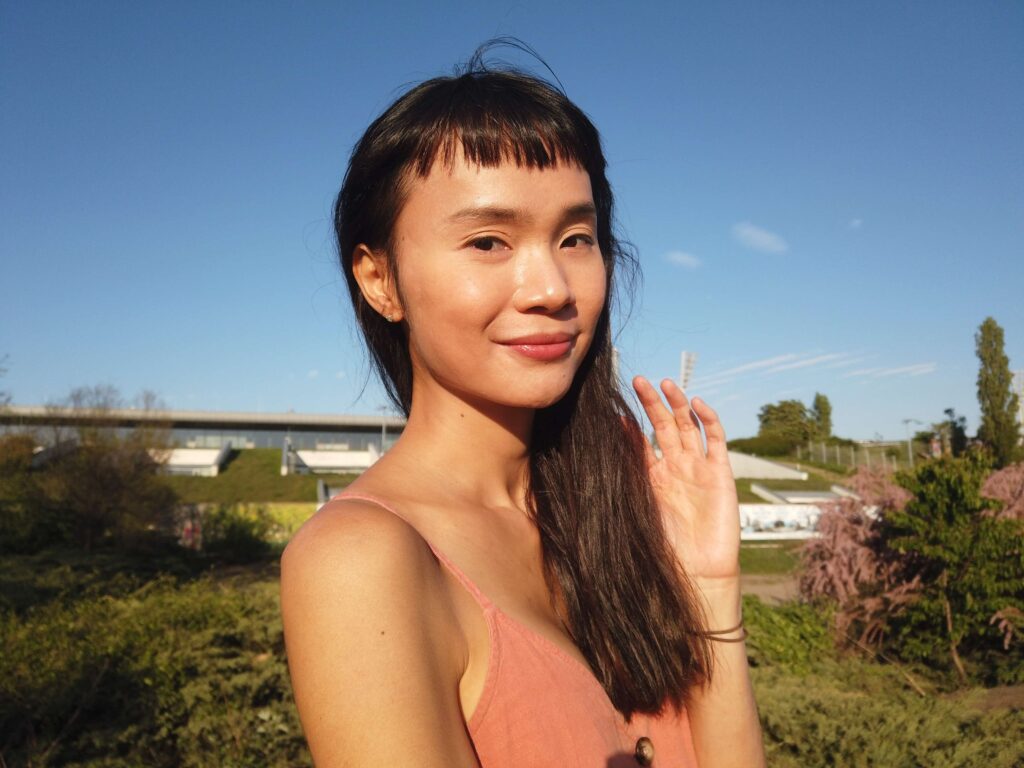 Here are some of the most effective ways to make the most of your TrulyLadyboy profile:
Fill your profile with pictures (but nothing X-rated)
Choose as many options as the website allows
Upgrade to the paid version if you enjoy the site but find the free version to be too restricting.
Regularly log in to ensure you don't miss out on any prospects.
Sending money to someone you meet online is never a good idea.
Here are more tips for a successful dating experience:
1. Learn about Chinese culture
This could be the key to landing a date with a Chinese trans woman. Foreigners are frequently avoided by Chinese girls who have never lived away from home. As a result, it's only natural for them to be suspicious of you at first. Trying to learn about Chinese cuisine is a great place to start. Chinese women are passionate about their food and how it is prepared.
2. Get along with her family
Chinese people are incredibly close to their families. If the Chinese are unmarried, they are frequently found staying at home with their extended families. As a result, their family's impression of you will matter in the long term. You can study traditional Chinese greetings for the elders to appeal to your date's senior relatives.
3. Have genuine intentions
If you're only seeking a casual relationship, you might want to reconsider dating a Chinese trans woman in the first place. Because dating is not a native characteristic of Chinese culture, a Chinese woman usually expects a dating relationship to lead to marriage. As a result, she'll assess your suitability for the role.
4. Maintain a positive public image
The Chinese place a high value on maintaining a good reputation. A Chinese trans woman embroiled in a public incident will have a difficult time in her society. Thus she tries to avoid such situations as much as possible.
You might be able to get away with some trashy behavior as a foreigner, but if it rubs off on the Chinese trans woman you're pursuing, she'll most likely reject you. Chinese women like men who they can brag about to their friends and family.
5. Learn their language
Although there are many bilingual Chinese trans women in mainland China, many prefer to communicate mostly in their native tongue. You don't have to be flawless at speaking Chinese for her to appreciate your efforts. She might even volunteer to teach you the language, which would give you a better chance to bond.
6. Pay attention to her
Foreign males frequently feel that women from Asian cultures, such as the Chinese, are naturally quiet and subservient. This is merely a stereotype propagated by the media, and it is inaccurate in the vast majority of cases. On your date, you should ask interesting questions. Your questions should demonstrate that you care about her life, job, and family. Make sure you pay attention to her.
7. Buy her presents
True love is free, yet every woman's love language is different depending on her history. For the Chinese, a man's generosity is often associated with his responsibility.
It is not necessary to give pricey gifts. You don't have to spend a fortune to make her happy. Even the smallest gifts, if they demonstrate your affection toward her, would be appreciated.
8. Don't suggest splitting bills
When you're on a date, it is expected that the man will pay the bill in their culture. As a result, you should not ask her to join you on your Dutch adventure. She may pay for the half, but she might not go out with you ever again.
Also, make sure you pick a restaurant within your budget and be honest about what you can spend. As in every society, some women aspire to marry a wealthy man, but there are a few exceptions.
To experience online trans dating in China, sign up with TrulyLadyboy today and meet your perfect match!