Most of the time love moves in mysterious ways. With online dating it can give you the control to meet compatible people with just a few clicks or taps on your device. The same is true with TrulyLadyboy. You get to meet Ladyboys and Trans-oriented men right from your couch.
Here's a list of guidelines and tips on how to make your experience on TrulyLadyboy worth your while and hassle-free.
Signup for Free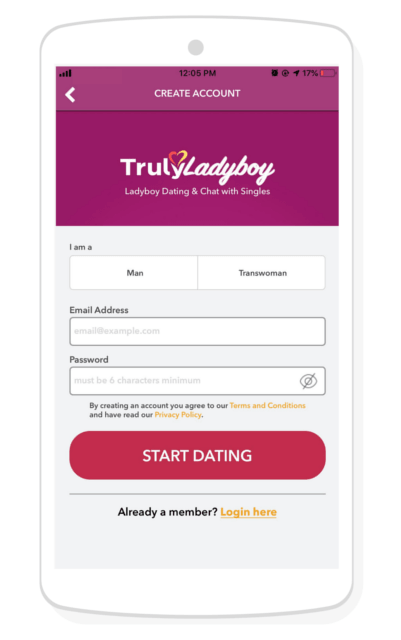 To access TrulyLadyboy's extensive profile list and amazing features you have to create your account first. Enter your email, password, and gender and click Start Dating. The process will only take a few seconds to generate.
Build Your Profile
With a complete and detailed profile you can get matched and be found by compatible members who are looking for the same stuff as you. Though not required, put up as much information on your profile as you can.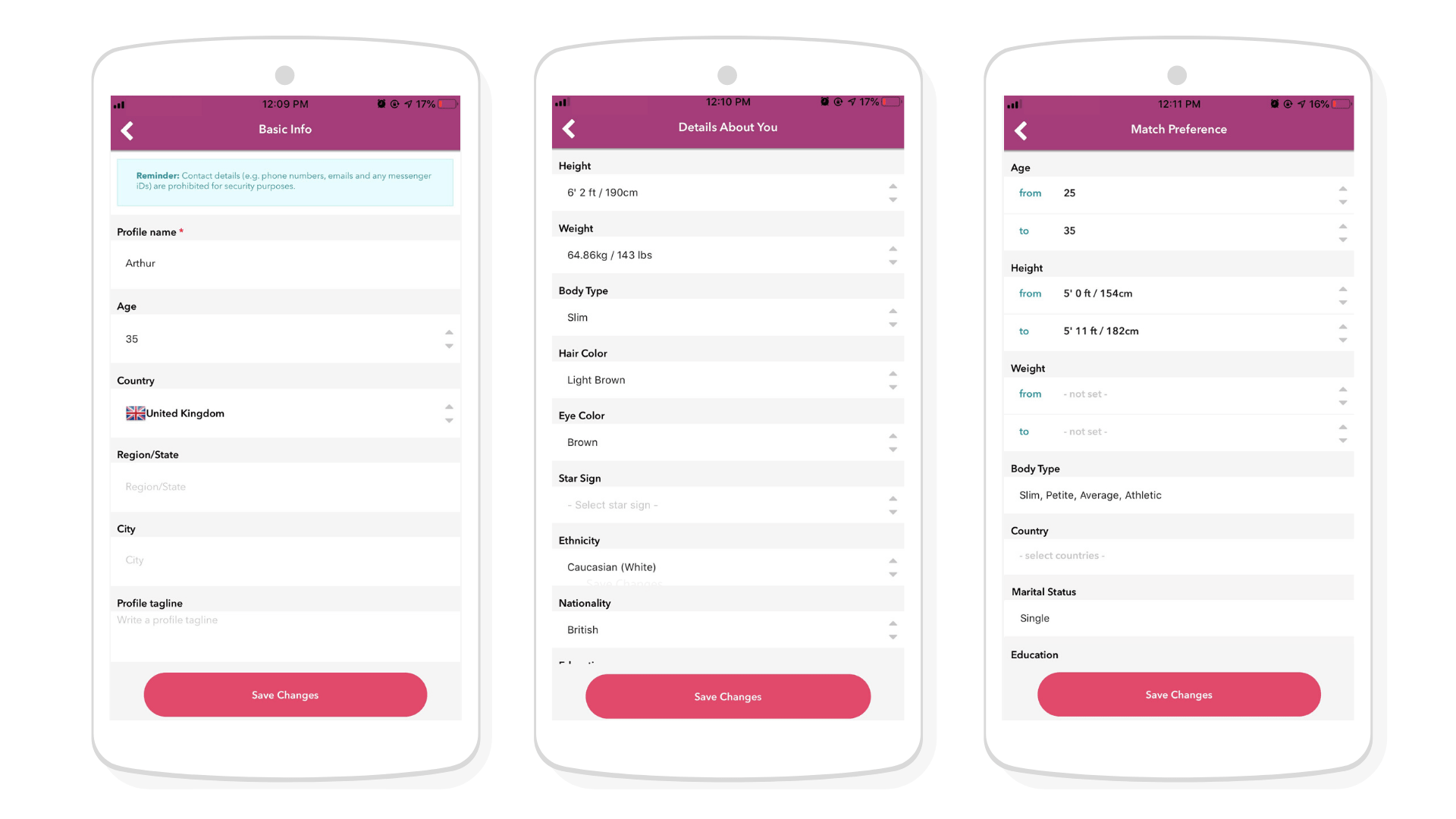 Aside from basic to detailed information and match preferences you can also answer a series of personality tests and dating questions to amp up your dating game. Upon the completion of these questions you will earn cool badges that will look great on your profile.
Search for Matches
Did you know that there are a couple of ways you can look for ideal matches on TrulyLadyboy?
One of which is scanning through profiles on the Browse page. This way is particularly useful if you're open to meeting anyone and not looking for something specific at the moment. You'll be able to see profiles according to their latest activity.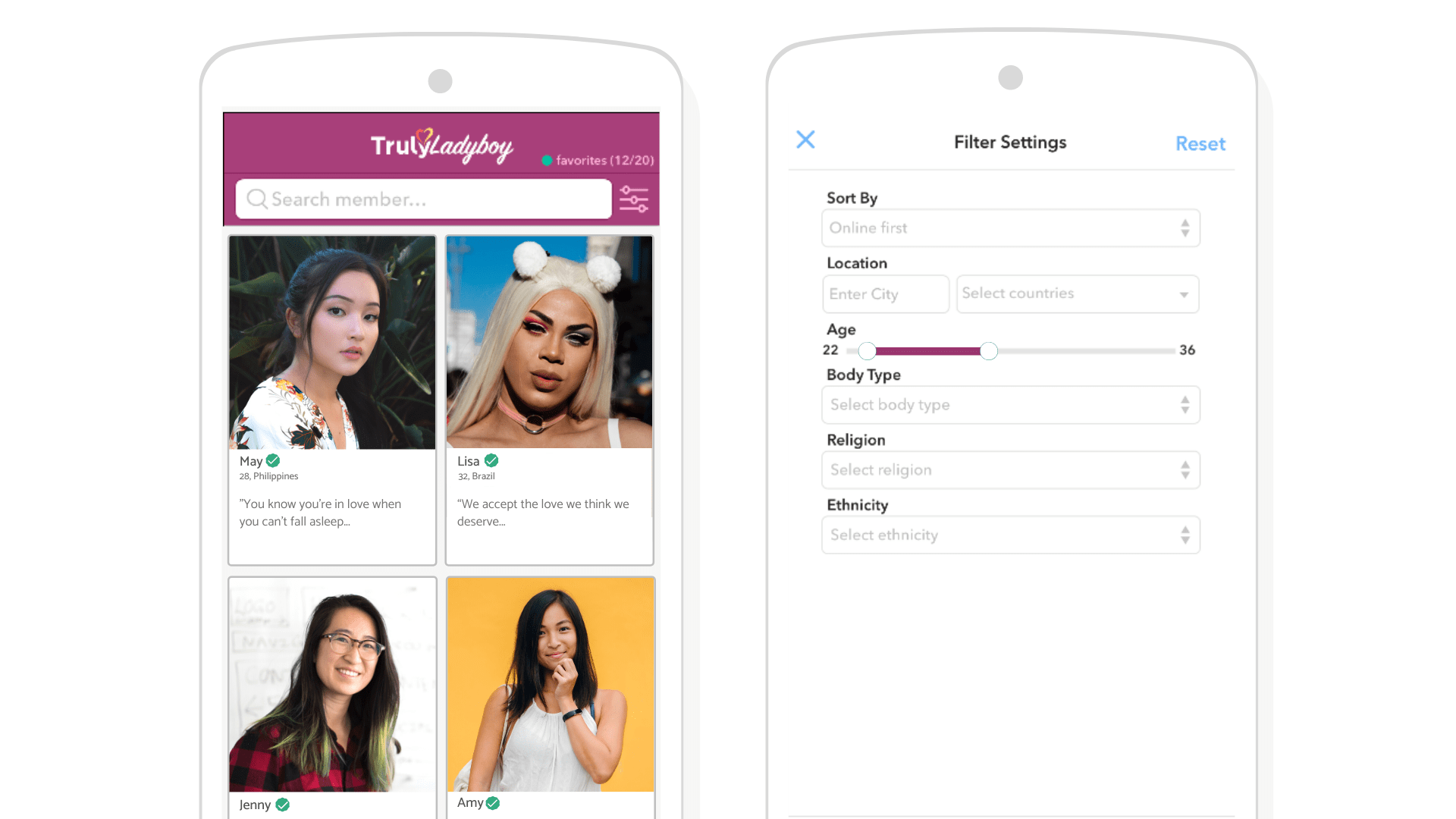 The other way is by making use of the marvellous Advanced Search feature. This allows you to filter your search and only see profiles that fit your ideal preferences. You can update your searches anytime.
Chat & Interact!
Getting in touch with your matches should never be complicated. With a complete profile and extensive chat feature dating will be less daunting for everybody.
If only exchanging messages is what you're interested in, TrulyLadyboy has got you covered. But if you want a more real experience the video chat feature will personally bring that to you. If you ever have a hard time talking with others you can always make use of the Translation feature.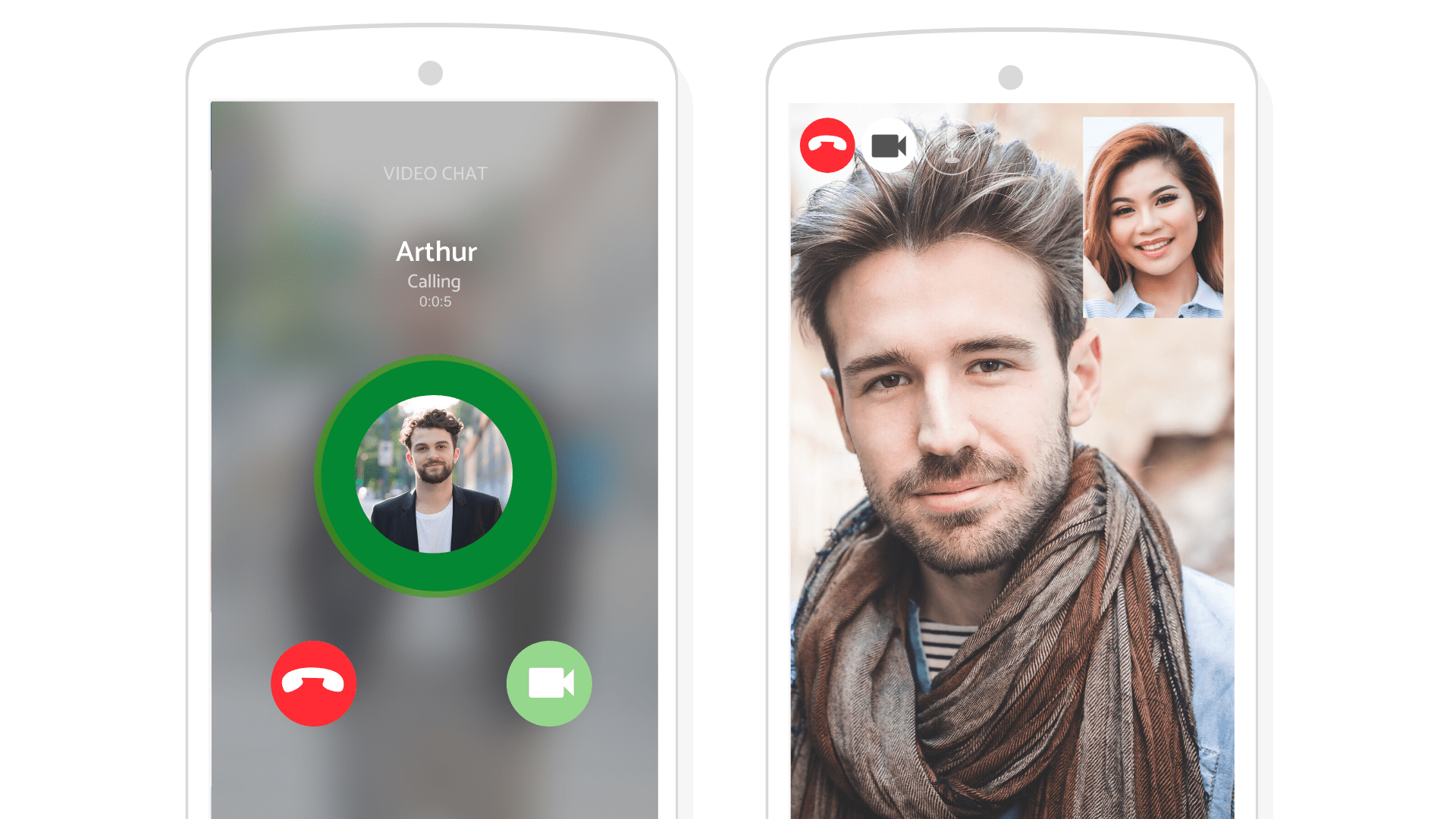 Did you find someone you admire? Chat with them now!
Meeting Trans-women and Trans-oriented men shouldn't be hard for anyone looking for serious relationships. Having the right tool mixed with determination you or anyone can find love online wherever and whenever. Sign Up on TrulyLadyboy today and find love the awesome way.