Pros and Cons of the Best Trans Dating Apps In 2021
Even if there are numerous dating sites and apps available, finding someone is not simple. Dating apps may be a nightmare, whether you are wanting to have a good time or find someone important. Things are made even more difficult if you are a trans or trans-oriented individual.
Transgender people have fewer alternatives in both the real world and the virtual world. It can be challenging to find others who share your interests. That's why we've compiled a list of the 12 top dating apps and services for transgender people and men who want to meet trans women.
A lot of platforms make a lot of promises but don't follow through. Rather than squandering your time, money, and nerves, browse over our list to see what works best for you. So let's get started.
1. TrulyLadyboy
TrulyLadyboy is a free trans dating app dedicated to connecting trans individuals and trans-oriented men looking to date trans women. TrulyLadyboy's major purpose is to provide all of its members with a pleasant trans dating experience. What sets TrulyLadyboy apart is that they place a high focus on excellent and secure dating for all users. 
Users go through a long verification process to ensure authenticity. Each member is thoroughly vetted to verify that they are looking for long-term relationships rather than temporary connections or sexual experiences. It's also very simple to join and use TrulyLadyboy's services. You can instantly begin using the options offered after signing up to find your lovely trans woman.
Pros:
Trans free dating site
Large trans dating community with success stories
Verified users looking for a long-term commitment
Cons:
The verification process for users is lengthy, but it is also for security

2. TS Dates
TS Dates is a free trans dating service with a Gold Membership that offers users access to additional features. The site's main objective is to assist crossdressers and transgender people in finding someone with whom to converse and date. TS Dates does an excellent job of allowing you to flirt with other open-minded users. Instant messages and chat can be used to communicate and you can browse photos of the users.
You can also do this if you want to get right to the point. It features an excellent search mechanism with many filters and customization options. Simultaneously, it locates users in your area so that you can meet them in person.
Pros:
Established in 1966
Specially tailored for trans women and trans-oriented men
Used by lots of people
Allows you to see multiple photos
Cons:
Only limited messaging is available to free accounts
Compared to other sites, the paid membership is rather costly
3. My Transgender Date
My Transgender Date was one of the earliest trans dating apps. This free trans dating service is all about meeting like-minded people, finding love, and treating others with respect. As a result, this is a place for trans persons looking to fall in love and start a relationship. It isn't a dating site for one-night stands and hookups, though you might find one there as well. It may not be the most popular transgender dating service, but it is free of bogus profiles and harmful members.
There are no advertisements – you can easily create your profile and provide as much or as little details about yourself as you choose. Zodiac signs, education, photographs, hobbies, and more search filters are available. It also offers both free and paid membership options.
Pros:
It has a large selection of trans singles
Offers services on a global scale
Cons:
A paid membership is pricey, but it comes with a lot of benefits
4. Tinder
Tinder is a well-known app. In the dating scene, it's essentially Facebook. Tinder wasn't designed with trans people in mind, and you couldn't previously add several gender identities. However, it included new identities in 2016, such as genderqueers, trans men and women, crossdressers, and so on.
Tinder has gone to great lengths to accommodate the trans community's use of the service. At the same time, it's a fantastic spot for crossdressers. You may tailor the app to exclusively connect with folks who share your sexual tastes. Although the app attracts people from all walks of life, there is a consistent foundation of LGBTQ+ users, and you may find both flings and people looking for long-term relationships.
Pros:
One of the most popular dating applications on the market
Cons:
It's not a niche-based trans dating app
5. Taimi
Taimi is one of the most popular trans-friendly dating apps because it is a dating app and social network for LGBTQI+ people that offers a mix of free and premium features to suit different budgets. You may get the app for free and set up your profile in just five minutes. Even with the free version, you can message someone you've been matched with.
If you want to create a profile, the app is completely free, and it just takes five easy steps. It matches people based on their hobbies and location to help them meet new people. Even if you're using a free account, you can communicate with someone you've already matched with.
On the app, there are a few bogus profiles, but users may construct thorough profiles with images and other details about themselves. It includes features such as Live Duet, Rollbacks, and Chat Requests.
Pros:
Developed to foster long-term relationships
Cons:
There are a few bugs with the application
6. OkCupid
The OkCupid dating site has long been one of the most popular sites for heterosexual dating. However, it has shifted substantially in the last two years. When the dating site introduced the ability to hide heterosexual users on the platform in 2011, the whole thing transpired.
They expanded their sexual preferences three years later to encompass a wide range of LGBQT+ identities. Gender is a lot more nuanced than you may think. You can call yourself transfeminine, transmasculine, genderqueer, pangender, trans, and a variety of other terms. Not only do trans individuals use the platform, but individuals who use both genders can also be found. It doesn't matter what your preferences are as long as you choose a single activity and devote all of your attention to it.
Pros:
A well-known platform
Many gender preferences
Large user base
Cons:
It's not a niche-based trans dating app
7. TSTV Personals
The TSTV Personals dating site has been up and running since 1996, making it one of the Internet's earliest known trans dating apps. Although it is not the most elegant or up-to-date dating site on this list, it has maintained its heritage as a forerunner. This website is primarily intended to link cis guys with transgender women. It's a fantastic website to utilize if you fall into one of these groups.
However, being a premium member is rather expensive. Non-premium members are limited to one photo in their profile, a brief user profile, and three communications per member. If you want to take things seriously, you'll have to spend $20 per month for their 1-year gold premium subscription.
Pros:
A trustworthy platform
A large number of trans people use the service
Cons:
Expensive premium membership
8. LadyBoyKisses
Another one of the popular trans dating apps is LadyBoyKisses dedicated to ladyboys, trans women, and trans-oriented men who are looking to meet new people and find someone genuine to date. 
Before being allowed to enter the site, members are not asked to reveal their gender or place of origin. Although there are no precise requirements to join the site, it is populated by ladyboys looking for a genuine relationship or some fun.
Pros:
Perfect for trans women and trans-oriented men
International service is available
Cons:
Dating scammers may be present as the site is popular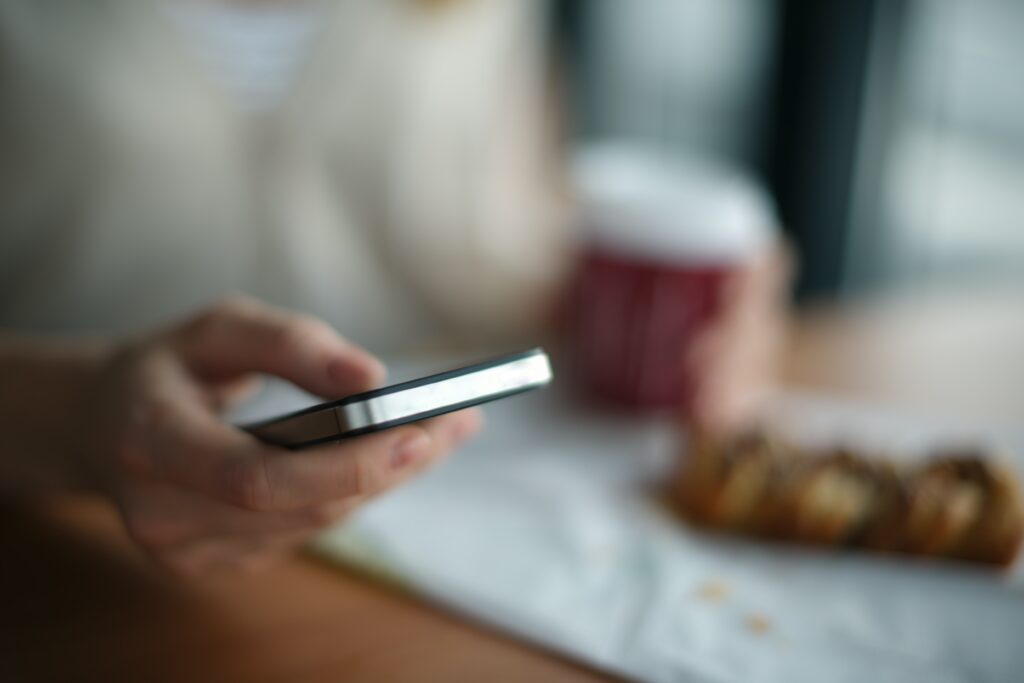 What Can You Do To Stay Safe On Trans Dating?
When it's your first time, experiencing online dating can be risky, but if done properly, it can be an exciting and stress-free opportunity to meet a possible match. Here are some suggestions for a safe online trans dating experience.
Wait Until You Are Certain
While meeting potential dates in person is vital in the end, you should not feel forced to do so unless you are completely comfortable with them. If you have to wait longer, don't be guilty or upset; if they are truly the perfect person, they will give you all the time you need to be entirely content with how things are going.
Let Your Family and Friends Know About Your Plan
If you are going out with someone you don't know from a dating app, make sure to tell a trustworthy friend or family member. Don't go somewhere you haven't planned, and try to avoid being alone with your date until you've gained their trust.
If You Feel Uncomfortable, Leave
Don't be scared to leave a date if you feel uncomfortable during it or even before it starts. If you are intimidated or threatened, you are under no obligation to stay with them.