How to Find Love in a Ladyboy Dating App
In this present era, seeing LGBT members are quite common. Despite the fame that they have, Ladyboys or transgender people continue to experience discrimination against them. Ladyboys are usually associated with sexual activities that are affecting how other people view them. Even though most people think that being with Ladyboys is crazy, being in a relationship with them is different from those in a heterosexual relationship. Looking for love as a Ladyboy can be pretty challenging, considering most people's negative perceptions towards them. That's why a Ladyboy dating app is perfect for them so they can be in a safe space where they won't be judged for who they are.
There are free Ladyboy dating sites that focus on specific needs a person has, whether for casual dating, flings, or serious relationships.
Most Ladyboys turn to online dating when they're looking for a serious relationship; the only question is; which dating app for Ladyboys will work best for them. If you've been using Ladyboy dating apps for a while now but have little progress in your love life, you may be using the wrong dating sites for Ladyboys like yourself.
TrulyLadyboy is an online dating site for Ladyboys and trans-oriented men alike. With more than 10,000 members online that continue to increase daily, you are bound to find someone you like.
Steps to follow on a Ladyboy dating app
Like any other Ladyboy dating app, TrulyLadyboy is an online platform that connects you with like-minded individuals and encourages you to form relationships with them. Thousands of Ladyboys and trans-oriented men use this site to meet compatible people worldwide.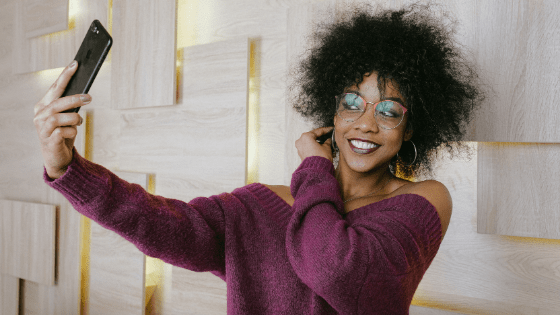 Create Your Account
It is a free Ladyboy dating site that allows you to sign up without spending a penny. Creating an account in TrulyLadyboy is as easy as 1, 2, and 3. Unlike those dating apps that require you to answer a long list of profiling questions before signing up, TrulyLadyboy will only ask you your email address, your preferred account password, and your gender. This process will only take you a few seconds, and you can start dating until your heart's content.
Build A Good Dating Profile
After signing up, your next step is to build an engaging profile to attract other online daters. TrulyLadyboy's profile is quite long. It has basic and detailed questions to gather enough information and provide you with suitable matches. They also have a series of personality tests and dating questions that can amp up your dating game. It can be troublesome for others to answer everything. Even if it's not required, having as much information as you can in your profile will significantly affect the number of matches you'll receive while using the site. Completing the different tests of TrulyLadyboy will also earn you badges. Aside from rewarding you for your efforts, they will also look great in your profile and increase your number of potential matches.

Search For Likely Matches
When you've built your profile, you can now search for other ladyboys you think are a good match for you. Usually, ladyboy dating apps only allow you to search for matches by manually scanning through profiles on the Browse page. The Truly Ladyboy dating app offers you another way of looking for partners by giving you the 'Advanced Search' option. Flipping through the Browse Page is ideal for you if you're open to meeting anyone and not looking for something specific at the moment. TrulyLadyboy filters the profiles you'll be seeing according to their latest activity. The advanced search option allows you to filter your search and only see the profiles that fit your ideal preferences. You can even update your searches at any given time.
Reach Out To Your Matches
Once you've matched with some online daters in TrulyLadyboy, you can now chat and interact with them. TrulyLadyboy makes talking with your chosen matches easier and more interactive. Aside from the messaging and video chat feature, The Truly Ladyboy dating app also offers a translation feature that allows you to communicate with people outside your country with ease.
What you can do on the Truly Ladyboy dating app
TrulyLadyboy is a free dating app that focuses on creating a safe environment for ladyboys and trans-oriented men and women. To help make this virtual atmosphere, TrulyLadyboy offers various features to make your online ladyboy dating experience worthwhile.
Send Interests
The most common feature it has, aside from the messaging and video chat, is the Interest Feature. Like wanting to get your crush's attention, this option allows you to send a notification to the profiles you like to catch their attention. To send someone your interest, you can click or tap the 'Show Interest' button under their profile photo. You can even keep track of all your incoming and outgoing interests on the Interests Page located on the top menu.

Save Favorites
TrulyLadyboy's 'Favorite Feature' makes your messaging easier and organizes your inbox according to your tastes. You can fully use this function if you're interacting with many people while using the app. As the name suggests, this feature allows you to pin the conversations you like and save their profiles in a list to lessen the hassle of looking for them every time. When you want to favor a profile, you can click the 'Add Favorite' button below their photo. You can also view your favorites list in the top menu.
Share Photos
The Share Photos feature is another famous trait of TrulyLadyboy. It allows you to show other daters a glimpse of your personal life and spice up your profile. If you want to add profile pictures, you can click on the 'Manage Photo' option on your profile. In here, you can add images by either adding a new photo or taking one yourself. Adding captions to the pictures will also make them more personal and increase their appeal. TrulyLadyboy also ensures its user's safety by undergoing each photo in a review process to assess their quality and accuracy. This process will ensure that people won't use the uploaded pictures to scam others.
Profile Verification
Aside from the photo review process, TrulyLadyboy is proud of its Verification Feature. Although TrulyLadyboy prioritizes your personal information safety, ensuring that there are no catfishes and robots in its system is a close second. The four-layered verification process protects you and the other daters from any illegal users. These four verification processes are the following; Facebook, Phone, Camera, and ID verification. After a successful verification, the appropriate badges will appear on your profile. These badges will also become eye candy for the other members because it shows that your intentions are serious.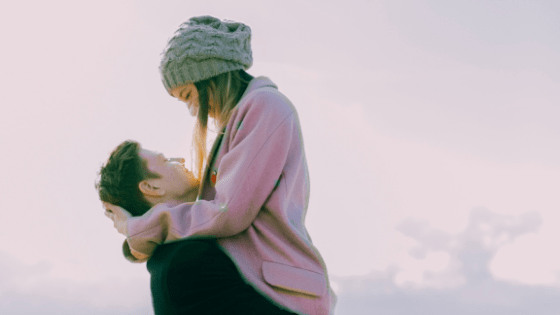 Translate to Any Language
The last feature that TrulyLadyboy has that most free ladyboy dating sites do not have is the Translation Feature. Since TrulyLadyboy has a broad scope of users from different international backgrounds, communication barriers are sure to arise. This feature translates foreign communication to your chosen language in real-time. It will help you form relationships with them even if you don't have the same mother tongue. You can activate this feature in your Accounts Settings. Set your preferred language and turn on the auto-translate toggle under Translations, and you're good to go.