10 Essential Dating Profile Picture Tips
First impressions last. This is especially true in online dating, where the dating profile picture serves as the first and most important impression you'll make. Regardless of whether you're a man, a woman, or even part of the LGBTQ community, your profile picture should serve a dual purpose. It needs to impress people while still showing off your true self.
When you use internet dating, it will introduce you to many people daily, and someone who does not have an appealing photograph is likely to get overlooked. Just like in shopping, your dating profile picture is the store window where people can decide if they're interested in buying a product or not. It's the first thing other users will see on an online dating site, and if they like what they see, they're more likely to send an interested message. If they don't, they'll most definitely go on their way. For this reason, it is important to get your profile picture right to be able to captivate other users' attention.
If you're new to this whole online dating thing and you aren't getting the outcomes you're seeking, don't be troubled! We will walk you through the essential dating profile picture tips you need to apply to your online dating profile!
How to Improve Your Profile Picture Right Now
If you think that all you need to do is move your old profile picture from Facebook, and everything will be great, regrettably, it isn't that easy.
Check out the list of important dating profile picture tips we've compiled below for a fruitful online dating journey!
1. Go For A Natural Smile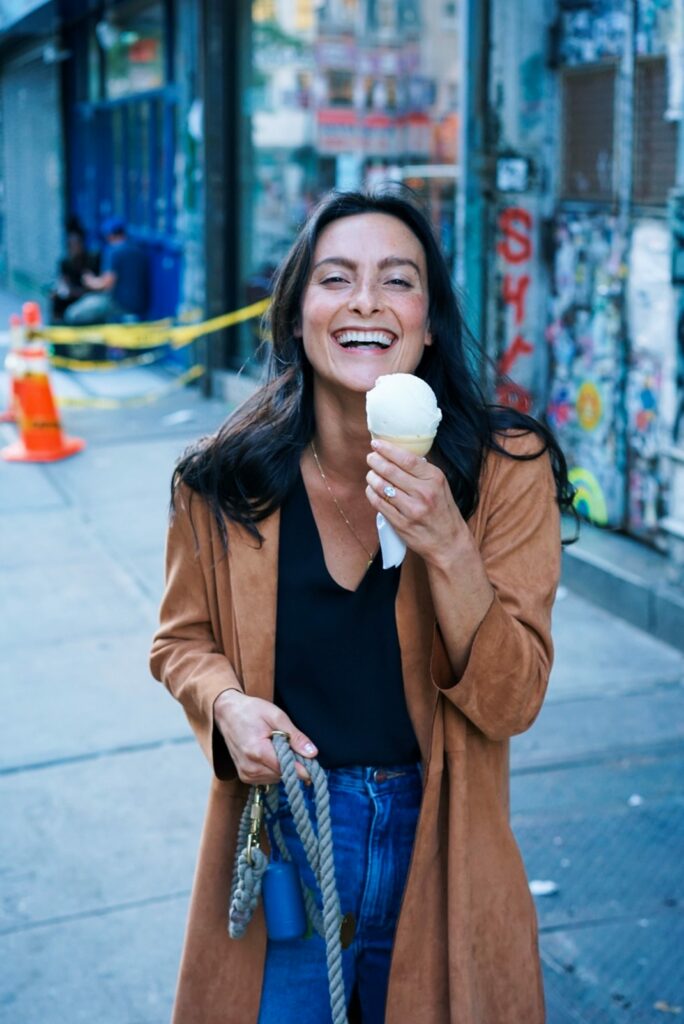 This tip is the most popular but sadly the most overlooked. Smiling makes people seem more friendly and amicable, which is precisely the impression you want to send. Utilize a photograph where you're showing a genuine smile, also known as a Duchenne grin. This type of smile is a genuine one that lifts your cheeks and produces wrinkles around your eyes. Fake smiles, on the contrary, will almost always be underside grins that seem slightly lopsided.
When taking this photograph, look straight at the camera, and give a natural and genuine smile. Even if you don't want to show your teeth when you smile, you should project a positive attitude. Try to steer clear of a moody photo or one where you're making faces! Though they're good options for a second or third photo, your main should be the friendliest. A genuine smile and a positive attitude will undoubtedly draw in potential partners!
2. Show Off Your Lifestyle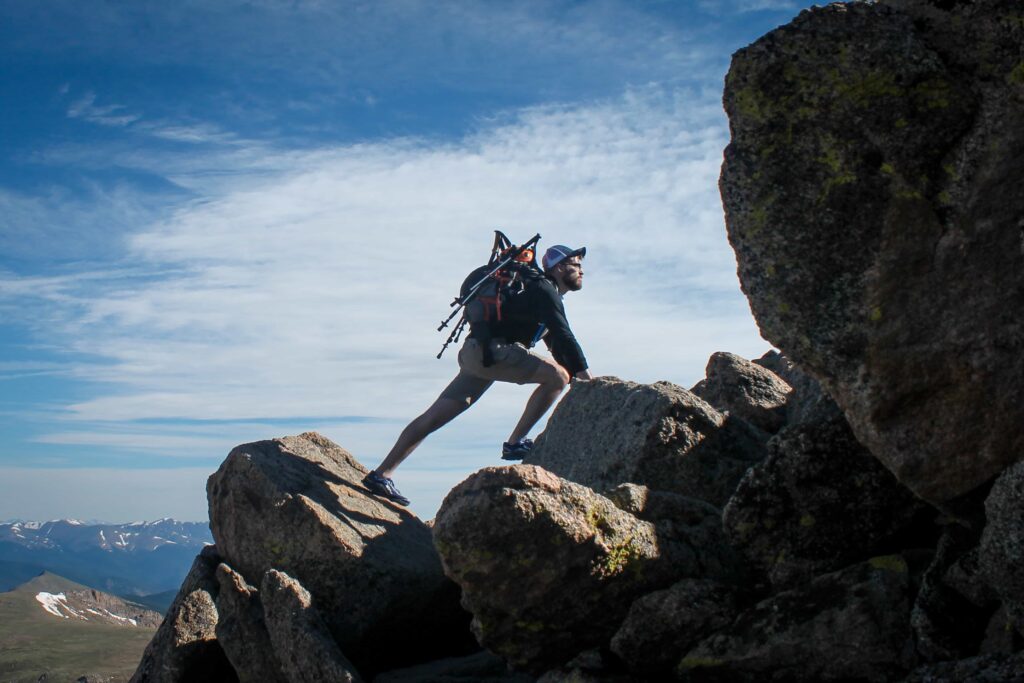 Do you enjoy recreation and physical activity? That's great! The best way to show your matches how you spend your free time—and to get a dating profile picture of you looking upbeat and easygoing—is to share a photo of you doing something you enjoy!
Photographs of you being more involved in activities can gain you heaps of matches on online dating sites. If you're not a sports fan, don't claim to be one; instead, share actual pictures of yourself outside, such as relaxing on a turquoise beach or reading your favorite book. Individuals want to see your preferences, and photos like this will spark an engaging conversation!
As a general tip, stay away from photos depicting any vices. That means alcohol or smoking. While they may be fun for you, they can be turn-offs for people on dating sites. Likewise, showing off expensive cars, jewelry, and houses can turn people off from messaging you.
3. Build a Sense of Intrigue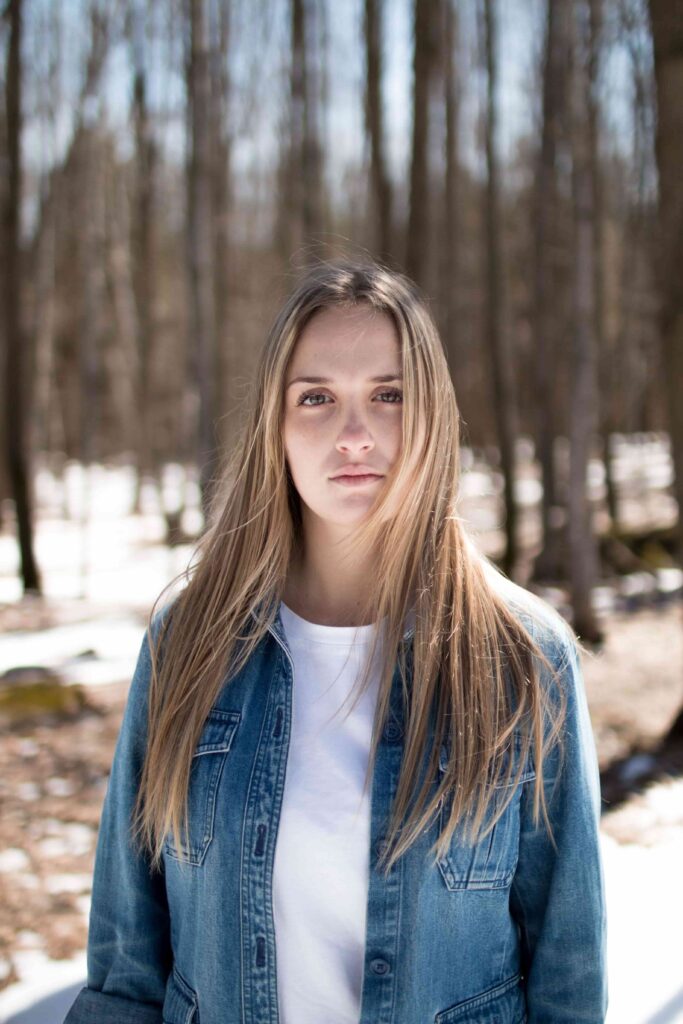 Creating a sense of intrigue in your dating profile picture will leave people curious and wondering about you. Having uncommon interests or being one-of-a-kind will help build curiosity. And when potential partners are curious, they will be interested in getting to know you more.
For example, a profile picture showing that you traveled to a place out of the ordinary without specifying the location, or demonstrating unique skill, could pique people's interest and make them want to learn more.
4. Share Photographs of Your Friends and Family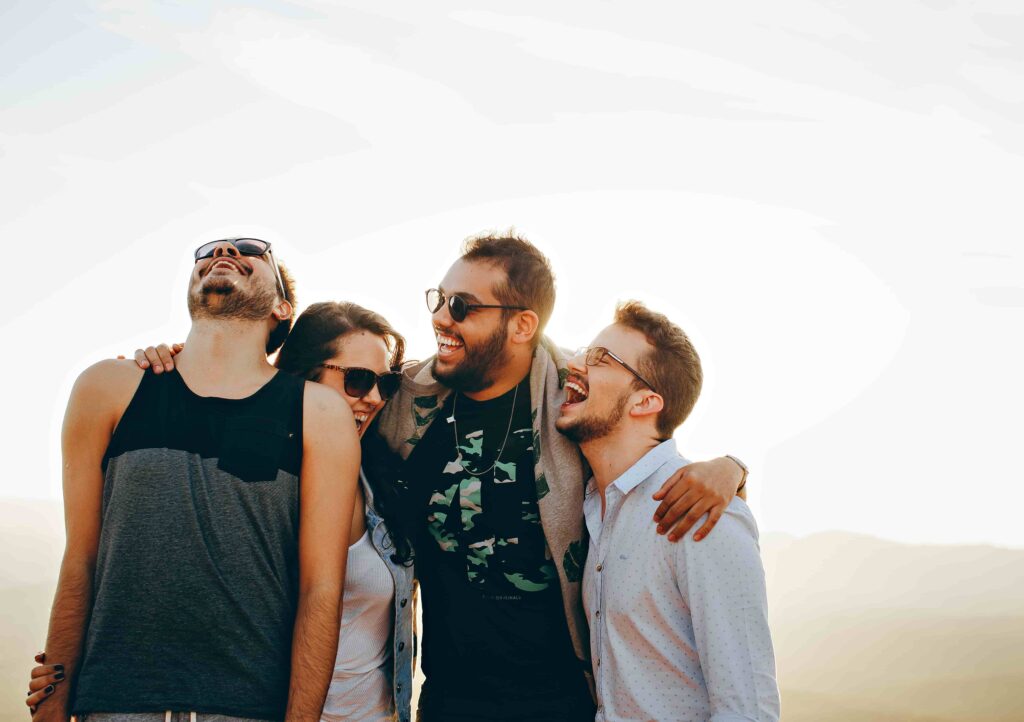 This almost needs to be noted, but make sure you're the most dazzling one in every group photograph you need in an online dating profile. We know the "Ugly Friends Effect" is a little harsh, but it certainly works its magic! When you're in a photo of people who aren't as attractive as you are, you seem to be far more appealing. Aside from that, this would also make you look friendly and outgoing. But make sure that the group photo shows a clear picture of you where it's obvious who you are and not some blurry photos in a nightclub having drinks where people won't be able to tell who is who.
You may also post a photograph with your family! Someone who is family-oriented is likely to be more drawn to people who share their values.
Although photographs of children, such as your nephew or younger brother or sister, can be charming, they almost always lead to misunderstandings. It could mean that you love children or that the child is yours. As children can often be a sensitive topic for couples, it's better to steer clear of them in your dating profile.
5. Show Your Furbaby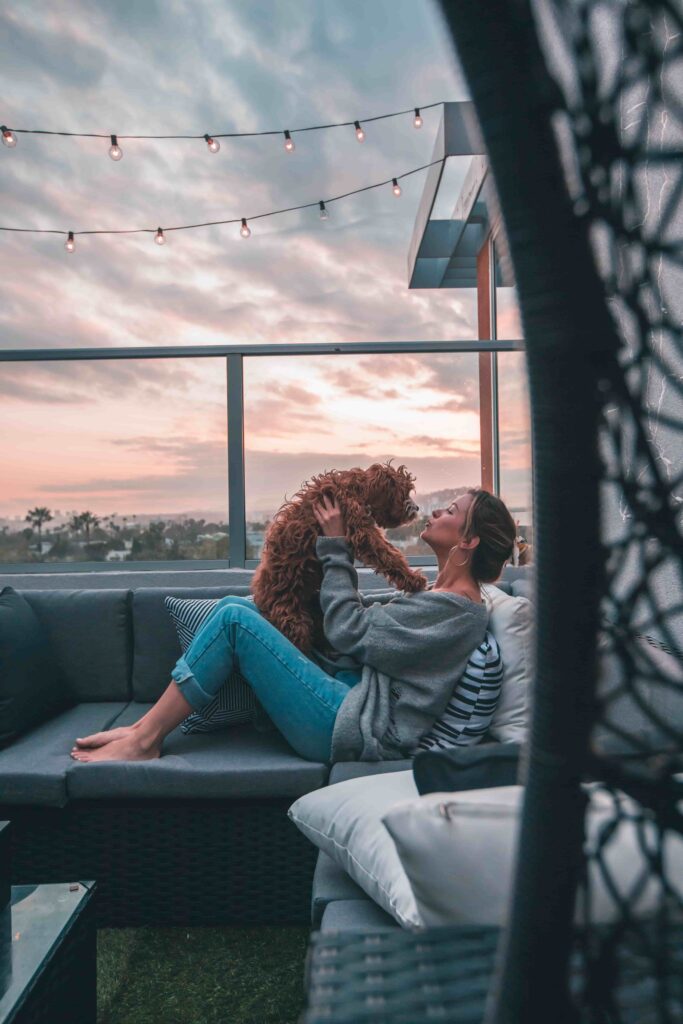 Everyone loves fur babies! And if they don't, then maybe they're not someone you would want to be with, anyway. Pets can be a huge part of people's lives, so it only makes sense that they often appear on dating profiles. They're perfect icebreakers for online dating conversations and first dates. They also add some character to your online dating profile. And it isn't only because the little dog or cat is cute, but also because it illustrates that you are an animal lover capable of taking responsibility for others!
It also demonstrates that you care about how these animals feel, which is a huge plus, particularly when beginning a relationship.
6. Place Yourself Against A Good Background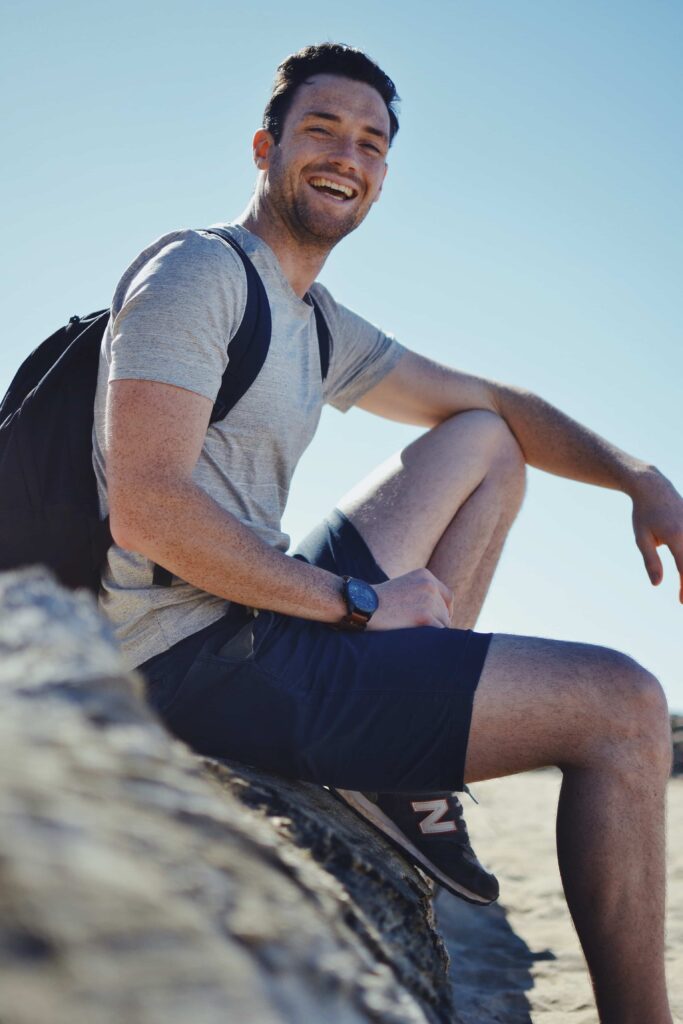 When taking photos, make sure the environment is clean. Nobody wants a disorganized partner, regardless of whether or not it is a primary concern for others. You can try taking outdoor photos, as people love it when you're active.
Get rid of the self-timed photographs taken before the sofa in the living room. Unnaturally presented pictures are, as a whole, awkward. The background shouldn't be too cluttered or cramped; after all, the photo is all about you, not Grandma's antique porcelain vase on the side table. The best background is a plain one.
Set your location in front of a white wall if necessary; this will make you appear appealing but simple!
7. Ditch the Altered Photos
Social media filters like Snapchat produce an unrealistic appearance, and you don't want them to have that kind of expectation when you meet.
At most, add a simple black and white filter to a photo to give more dimension, but even that shouldn't be overdone. Always remember to avoid heavily altered photos with caked filters. Just be natural, and don't be afraid to reveal who you are! If your photos don't fit your authentic self when you meet face to face, people will feel deceived and frustrated. This would most likely result in you losing your chance at a long-term relationship.
8. Be Presentable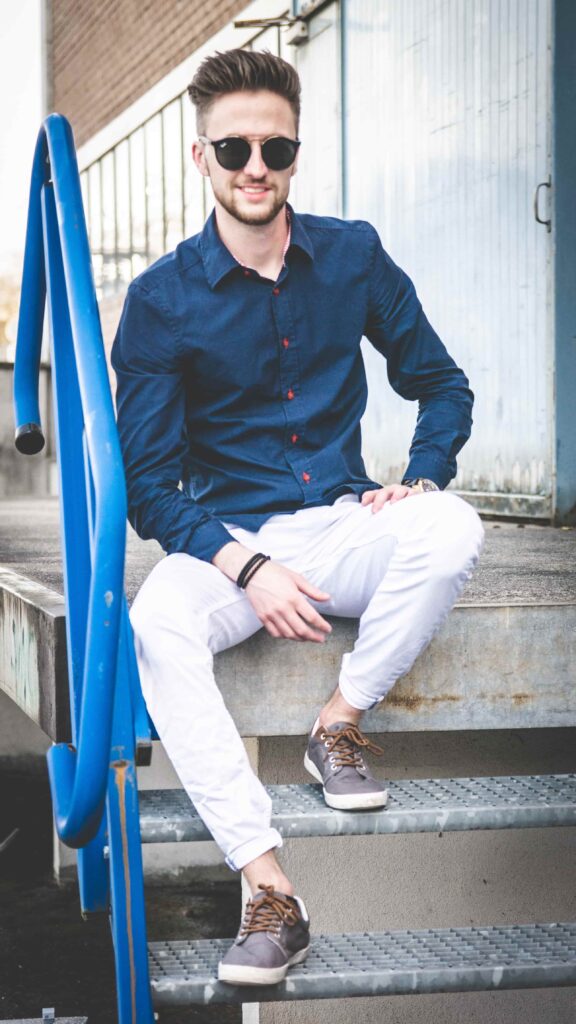 This is one of the most important things to keep in mind when taking a photo for your dating profile. Set aside time to plan before taking photos. The more prepped you are, the happier you will feel, and this will translate into your photographs. Shower, rinse, blow-dry, and dress to complete the shower routine. It's perhaps more effort than you were expecting, but we promise it's worth it. Wear clean, pressed clothing that suits you well. Many who keep their clothes in excellent shape tend to value and enjoy what they have.
You don't have to be provocative; just make sure your images have a clear focal point and aren't blurry! It doesn't have to be professionally taken pictures, but the quality should be decent enough to make you stand out.
9. Avoid Selfies at All Costs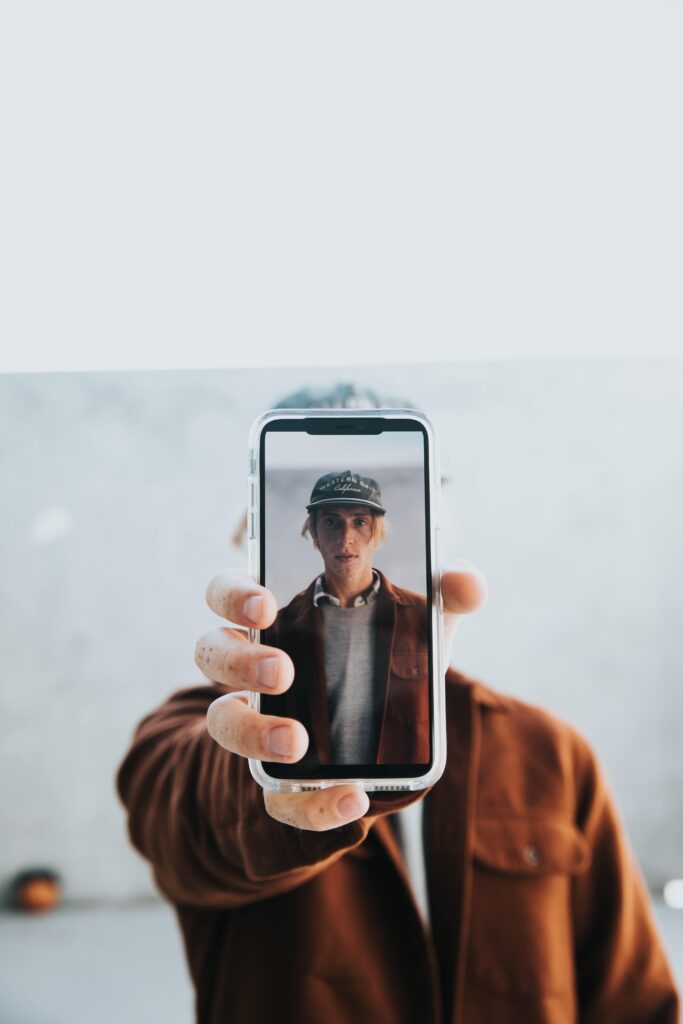 No, honestly—potential dates would prefer not to see your selfies in the restroom. However, don't just go outside and start taking selfies. Ditch them altogether. All selfies are ineffective because you need to hold the camera gracelessly, and for the reason that you have a limited variety of ways to pose.
Instead, get in touch with a photography-inclined friend and ask them to take a few pictures of you, making sure to include full body shots! You may also hire a professional photographer if you really want to make the best impression possible.
10. Avoid Dark and Grainy Spots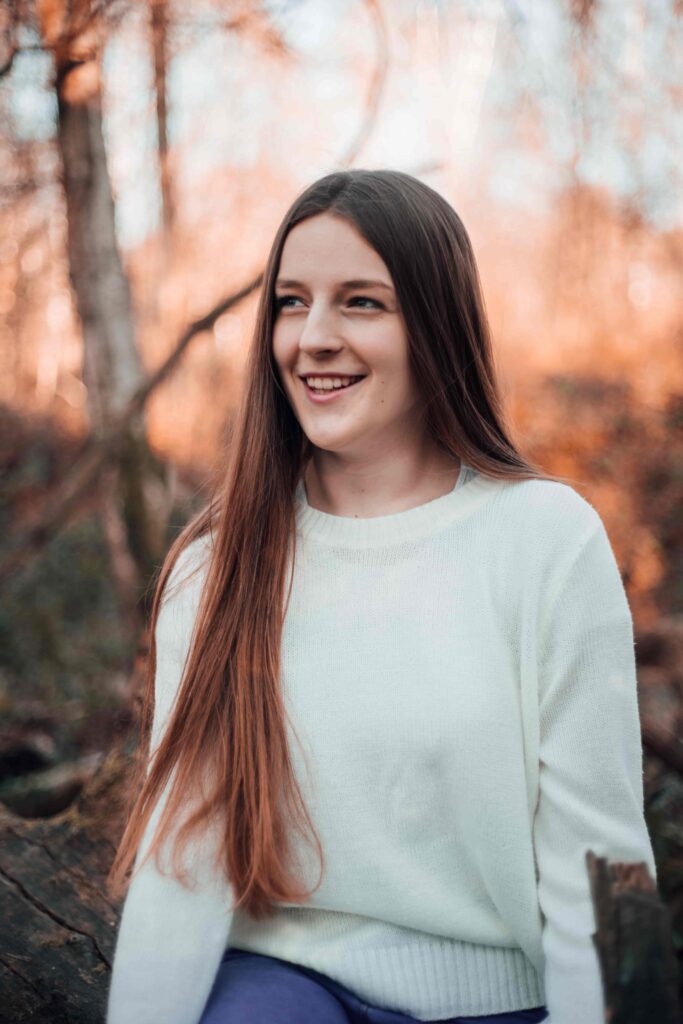 Choose photographs with the best focus and lighting! If your images are too dark or grainy, potential partners are likely to swipe left. It's always important to select ones with the best lighting to bring out your best features.
Make sure the images aren't grainy or excessively dim, and avoid using the flash on your phone camera because it can make you look older too! Instead, go outside and use the sunlight for good lighting, as this will help your skin look healthier and brighter.

In Conclusion
In the world of online dating, where finding a partner is condensed to a series of simple swipes, a first impression is much more essential than it is in the real world. A better dating profile picture means better communication, and that equals matching with more potential partners.
Remember to use these dating profile picture tips on your profile, and if you haven't already, join TrulyLadyboy!