Advice for Men Who Date Ladyboys Online
There's nothing more niche than trans women. Dating transgender women or Ladyboy have masses of stigma all over the place when it comes to dating straight men. Trans-oriented men are bombarded with a great deal of judgment thrown at them such questioning their sexuality. Being a transgender woman or a Ladyboy is still being a woman. As a man, you are attracted when you see her because she is a woman. This notion means that it doesn't make you less of a man when you date Ladyboys online or offline.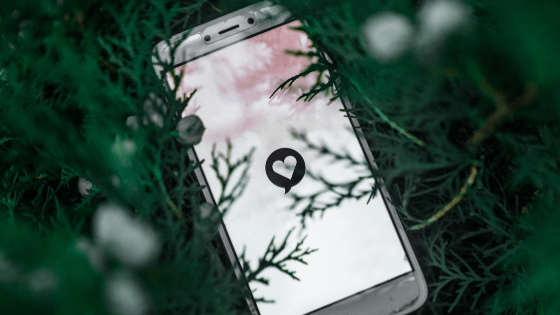 Variety of Ways to Go About Dating Ladyboys Online
It is always best to know where to set your dating preferences before it gets too in-depth. Having this bracket of information handy will avail you a great deal of time, especially if you are new to Ladyboy dating sites and apps.
There are several things you have to take note of what to say and do. Countless Ladyboys and Transgender women have been put at a disadvantage and are suppressed for decades. Always be kind, especially online.
Communicate to her appropriately
Since transgender women or Ladyboys are still women, you have to treat them like one and give them heed.
Dating Ladyboys online or in real life is definitely not your cup of tea if you have pensive reservations towards them. It can be mutually beneficial to stay aside and find your forte in online dating preferences. For you to be considered lucky in this field, there shouldn't be questions of her sexuality or your reality. Address her like a woman because she is a woman.
She is Worth It
Some of the men who are into dating Ladyboys online date these women only to gratify their curiosity as if they're some kind of a zoo animal soon to be extinct.
There are conditions where we lay out the boundaries of relationships or however we call them. You can have a mutual agreement of the "no strings attached," so both of you know where you stand in your relationship.
Satisfying a fetish for Ladyboys would can be detected early since they're quick witted and well acquainted with that kind of attention. You'll know from early on that you'll be rejected because of uncompatibility and less than lovely intentions.
If you want to have a genuine relationship with a Ladyboy, then find the courage and show that you are not using her to consummate your sexual desires through your actions. These women are also ordinary people, so be kind to them all the time.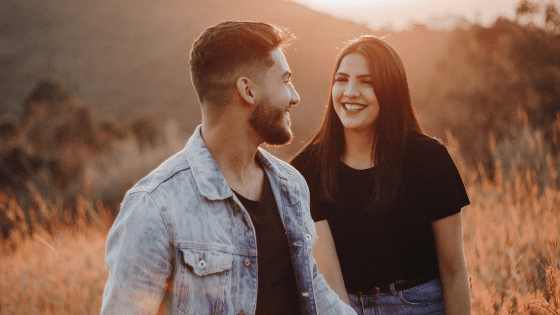 Newbie Tips for Dating Ladyboys Online
Everyone has to know about dating Ladyboys because they are also normal beings that have to be treated courteously online or offline. Let us discuss how we make and manage your dating profile and go through about this on the online platform.
Profile Photo
As a well-known English language adage says, "A picture is worth a thousand words." So tell a story! Insert photos of you working, doing sports, working out, traveling, with friends, or with your pets is a sure way to capture your desired audience.
Your profile photo on your Ladyboy dating app like TrulyLadyboy is your first impression. People get attracted to the looks, and this is how you can set off your online dating profile. Make it attention-grabbing so that you get chances of more right swipes. Be confident of how you look and flaunt your prized physical assets like your abs, for example.
Dating Ladyboys online should be as on the loose as possible. Be cool, and don't try too hard so as not to appear too vain pushy, or trying to "sell yourself" off fast. It is always interesting to find something to be curious about other than your body and something more of just a pretty face.

Describe Yourself
This is the part where you describe yourself on your dating app. Consider this as your resume. Don't leave this empty. The "About Me" section saves you from suspicion and can actually get you more chances of finding like-minded matches.
You have to be more specific when you are dating Ladyboys online since they are keen on details. So be attentive with your self-introduction and be eloquent and express yourself intellectually. But don't make it too long or difficult. We are talking about introductions here just yet, and we save the rest for later.
Send Emojis
Rejection is always present in the online sphere of dating as well as offline. But we want to be lighthearted about it and express ourselves through emojis. If you are the shy type of guy, this is a perfect tool for your dating app. Transgender women or Ladyboys also like to receive a wink, like, kisses, or hearts.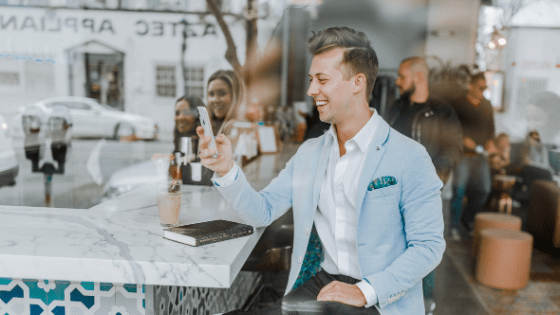 Introduce yourself
A simple "Hi" can actually brace you off as a starter for online dating introduction. Online dating has never been so repetitive and predictable. You want to always be original and unique in your approach to each Ladyboy you set your eyes into. As a start, please avoid these questions especially if you're just getting to know your Ladyboy date:
1. Can I have your social media account?
This is an excellent way of being personal if that's how you see it, but this approach is too straightforward and too early. Wait for a few days worth of conversation; then, if the talk becomes meaningful, you can ask for her social media.
2. What procedures have you done?
Or basically any questions about any of her body parts that went through the knife or needle. Again, this question is premature and is inappropriate for an introduction from a wholesome dude.
Keep your introductions short and straightforward. Please don't be a copy-paste machine of some spam email. Be human, friendly, and sweet.

From Online Dating to Real Life Dating
It may take less of wooing or more to get to meet your Ladyboy date in person. If you are lucky enough to be able to get to this stage, then it is the best time for you to know what to do precisely on your very first date. These tips vary depending on your liking:
Be Proud of Her
Being glad to be around your woman is the right way of showing assurance that you are not ashamed to be with her. Build her confidence by going out with her in public places and show her to your friends and acquaintances. Plenty of men date Ladyboys in secret, and you are not that jerk who's up for his secret agendas, are you? If you are proud to be with her, then show it through your actions.
Be Gallant
Take her out at a fancy restaurant and show how valuable she is by treating her well. Be courteous and open doors for her. Ask her what she likes to have on your real first date. A coffee date is kinda okay, but not really. Coffee dates are, honestly, an indirect way of showing disinterest and lack of effort.
You have to be prepared to date a Ladyboy at an up-to-the-mark restaurant. You have to remember that you are still going after a woman, so make her ideas count. If she doesn't see your efforts, she will definitely not see you again.
Definitely No One Night Stands
This is pretty subjective and "outdated," but the traditional way of real-life dating never goes out of style. Nevertheless, please bear in mind that this tip to date Ladyboys is for your own sake.
Transgender women certainly know that the guys who swiped right on their online dating profiles are only up for curiosity's sake and would only want to enjoy the thrill of dating a Ladyboy. This makes ladyboys wary of unfeigned intentions of men dating them.
You have to save the sexual talk topics for later. This way, you can make sure that your objectives of getting a good partner are communicated well enough. This opportunity to be able to date Ladyboys in real life might only be one-time, so don't take it for granted or count your chances until you decide when to be truly trustworthy.
Transgender Women or Ladyboys are Our Equals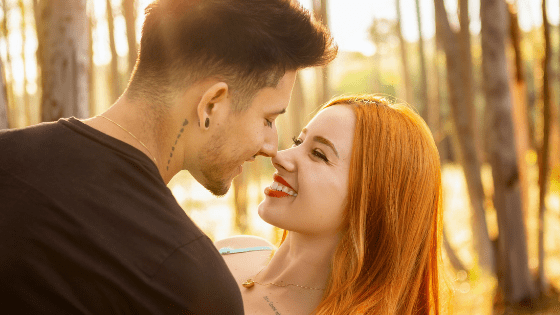 We often look down on transgender women since some of them, if not most, are in pressing life situations. Dating is one thing for sure, and one of their most pressing challenges is finding suitable partners. For the majority of us, there is still a draw beath of numerous people to select from when dating online or offline, but this isn't the situation for transgender individuals.
According to a study published in the Journal of Social and Personal Relationships, 958 cisgender people were asked if they would date a transgender person. Only 12% said they would date a transwoman or transman, thereby seriously limiting the size of the dating pool for transgender individuals.
Empathy also calls for when you date Ladyboys in real life since this is the only way that we can communicate to them that they are understood and accepted.