Every June, the LGBTQ+ community in the U.S., specifically in New York, comes together for a month-long celebration of acceptance, love, and self-pride. Dedicated to uplifting the community and embracing diversity, equality, and uniqueness, Pride Month is something members—and allies—look forward to.
Whether you're here to understand the LGBTQ+ community better or gather fresh ideas on how to celebrate Pride Month, this post should be for you. Sit tight and explore the joyous and striking world of the LGBTQ+ community!
Pride Month: Meaning and Important Happenings
More than the literal meaning of the word 'Pride,' which calls everyone in the community to be proud of their identities, it is called as is because Pride stands for Personal Rights in Defense and Education.
Founded in 1966, Pride is a radical gay political institution that set a new tone for gay liberation groups like the ACT UP, Gay Liberation Front (GLF), and the Radical Faeries. The organization led bold, unapologetic protests against the Los Angeles Police Department's (or LAPD) oppression. The LAPD at the time was indifferent toward same-sex meetings or gay assemblages in the city.
As part of their many active demonstrations, PRIDE built a monthly single-page newsletter. Over time, it evolved into The Advocate, the nation's longest-running LGBT-interest magazine.
The Stonewall Uprising—the catalyst of change
Unbeknownst to some, the LGBTQ+ community celebrates Pride Month every June to commemorate the June 1969 Stonewall Uprising in New York City.
What sparked the uprising?
In the '50s and '60s, police raids on gay bars weren't uncommon. More people at the time weren't so welcoming to gay people also.
Accordingly, the uprising began in the early hours of June 28, 1969, when police officers conducted one of their frequent raids on a Lower Manhattan gay club called the Stonewall Inn. Like many other police raids, things became violent.
Due to years of frustration about harassment and prejudice against the LGBTQ+ people and mounting tensions caused by the police, a group of people erupted. A group of people threw stones and several other objects at police officers outside the bar. Patrons of the Stonewall, neighboring lesbian and gay bars, and other street people fought back when the police became forceful.
Several protests and clashes began right after that—and lasted for over a week or two. When it ended, various Rockette-style kicklines of street queens fronting tactical police in riot equipment.
A year later—on the anniversary of the Uprising—thousands marched for gay rights in the first New York City Pride March in honor of the brave people that stood up to the system. Over the years, several events flared to cover the entire month of June.
While there are many other significant protests and monumental events worthy of appreciation for various LGBTQ+ rights people experience today, it's inarguable that the 1969 Stonewall Uprising became the catalyst of it all. It became the watershed event that transformed the gay rights movement and created various LGBTQ+ activist groups in the United States and worldwide.
What does the rainbow flag mean?
The rainbow flag goes back to 1978 when Harvey Bernard Milk commissioned artist and designer Gilbert Baker to design a flag for the upcoming Pride celebrations in the city.
Milk is the first-ever openly influential gay leader elected for public office in California. He served as a San Francisco Board of Supervisors member in 1977. Meanwhile, Baker is also an openly gay man, a drag queen, a political activist, and a Vietnam War veteran.
With this, Baker designed and created the rainbow flag to represent their identity and ensure the entire community's visibility. It's a tangible symbol of their existence as people, "a tribe if you will."
The rainbow flag has then on become a worldwide symbol of LGBTQ+ pride and social movements. The colors reflect the community's diversity and other sexualities on the spectrum.
Great Sites to Visit for Your Pride Month Celebration
While not every LGBTQ+ community from around the world celebrates Pride Month in June, many members still mark the occasion in honor of Stonewall.
Celebrating Pride Month with your favorite people? Discover colorful and exhilarating Pride festivals and events around the world below:
1. São Paulo
Parade: June 19, 2022
While Rio de Janeiro also celebrates a fun Pride Month, São Paulo's is arguably one of the largest Pride parades and most popular, second only to Carnival. A series of Pride celebrations usually start as early as the week before in neighborhoods such as Largo do Aroche, Frei Caneca, and Jardin leading up to Pride Parade.
On Pride Parade, partygoers meet at noon on June 19 outside the São Paulo Museum of Art. This is before making their way down Avenida Paulista with costumes, flags, floats, and music.
2. Barcelona Pride Parade
Parade: June 25, 2022
Barcelona Pride is a fun and exciting occasion, a must-see among locals and tourists. Barcelona, the second-largest city in Spain, is one of the best and safest destinations in Europe for Pride celebrations.
A lineup of events is available in many places across Barcelona. But, the crowd-favorite place where the masses would flock is in L'Eixample, around the iconic Plaça de Catalunya. People fondly call it the Gayxample.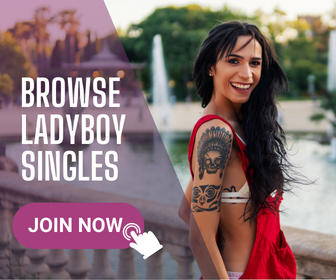 Besides the themed events and festivals, keep an eye out for clubs and bars in the city, especially during happy hours—which start at midnight!
3. New York City
Parade: June 26, 2022
New York is undoubtedly a perennial favorite destination for LGBTQ+ travelers. It's long been the site of massive Pride marches as it's home to the legendary Stonewall Inn—a national monument and landmark in LGBTQ+ history.
In 2019, Manhattan became the first city in the United States to host WorldPride, an event that highlights and promotes lesbian, gay, bisexual, transgender, and queer issues. WorldPride is grander and more exciting as it's a celebration on an international level through festivals, parades, and other cultural activities. Host cities typically organize a packed, month-long schedule of events and activities.
This year, the NYC Pride March kicks off on June 26 at noon on 26th Street and Fifth Avenue. Notable personalities will also be around to kick off the party. Finally, NYC excites revelers and partygoers with various events like the Rainbows on the Hudson or Pride Presents.
More!
There are many more places to go and parties to enjoy during Pride Month. For a comprehensive list of Pride Events worldwide, refer to Gay Pride Calendar. You may also head to AFAR or TD (Travel Daily Media) for more.
Happy Pride Month!
Pride Month is both a celebration and a mass protest. It's a celebration of free and fearful love, acceptance, and self-identity. It honors the brave people that fought during the Stonewall Uprising, the tipping point of it all.
At the same time, Pride Month is an active call for social justice, equality, visibility, and radical change. It's a demonstration against people who're only willing to give the LGBTQ+ community the bare minimum. And, a march against social rigidity.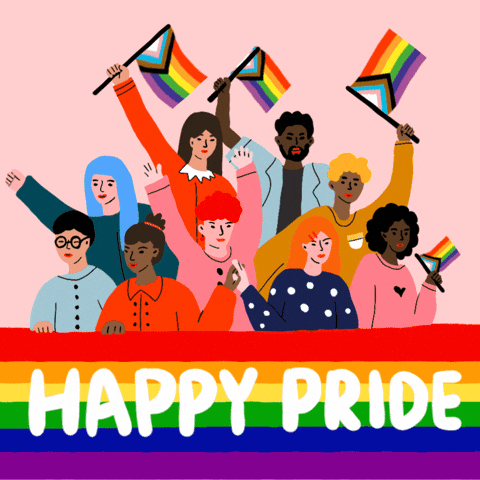 Whether you are a member of the LGBTQ+ community or an ally, we hope you spend Pride Month by calling out mistreatments, embracing self-pride, and celebrating love.