Shemale Dating: Everything You Need to Know
Some men are particularly fond of shemale dating. A shemale is a transgender woman who hasn't had any gender reassignment surgery and keeps her male genitalia despite being a woman. Some transgender women want to preserve their male genitalia rather than undergo surgery, or they are unable to do so due to financial or other constraints. Also, some transgender women prefer to preserve their male genitalia because it makes them more attractive to men.
For males who have never experienced it before, shemale dating can be an adventure, but those who have couldn't say enough good things about it. However, they end up loving it, despite their initial reservations. It becomes their dating preference rather than a stigma or fetish.
If you're new to the concept, we've got everything you need to know, including the benefits and drawbacks of dating a shemale.
What is Shemale Dating?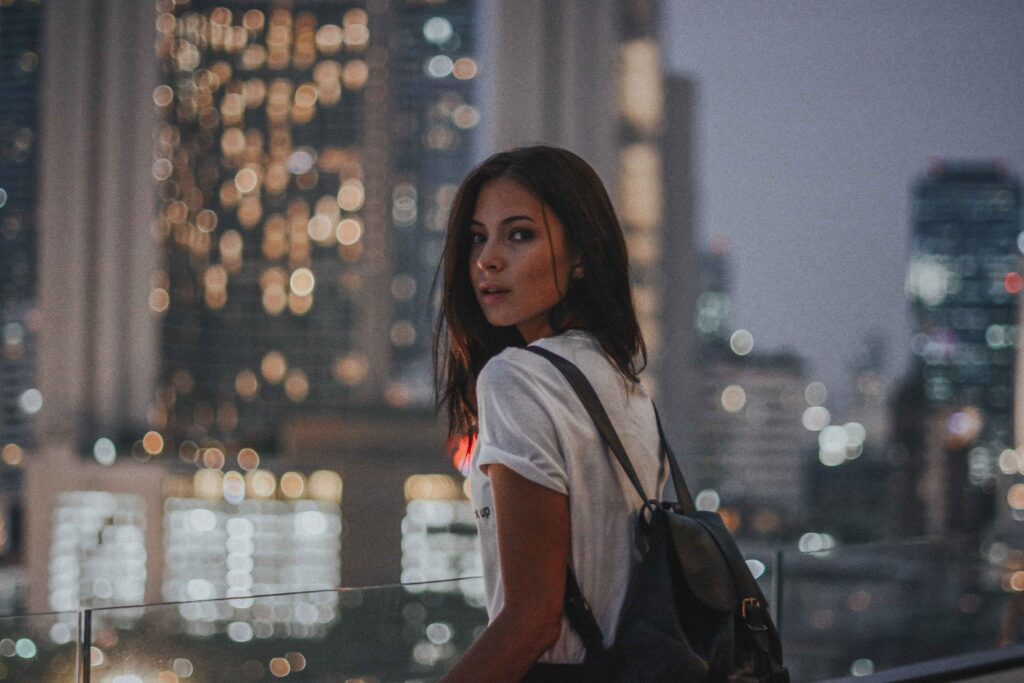 If you want to try shemale dating, we assume you're interested in transgender dating and don't know much about the terminology. Shemale dating is a term used to describe a sexual attraction to someone who seems to be female but has male genitalia.
Transsexual people are referred to as "transgender" and "shemale" in slang. But it's important to note that these are two different individuals, especially when you're interested in shemale dating. Transwomen (male-to-female transsexuals) with female secondary sex traits and male genitalia are referred to as shemales. Transsexual individuals who have transitioned to females but have not had genital surgery are also referred to as shemales.
A trans woman, on the other hand, is someone who was born and raised as a boy, but who grows up to recognize and establish their gender identity as a woman, eventually living in a female gender role. People who identify as transgender may use any of several names to describe themselves, such as (but not limited to) non-binary, transgender, and transsexual.
Many transgender people are given hormones to help them transform their bodies as part of the transitional stage. Surgical procedures are also carried out on some of the patients. However, not all transgender persons are able or willing to take those measures, and it's vital to remember that being transgender is not dependent on medical operations. So when you want to experience shemale dating, it's important to learn and understand this

Things to Know About Shemale Dating
Women who are transgender identify as women. Unless she tells you about her transition, you would never know she was previously a male. Transitioning from a man to a woman, on the other hand, is not the same as getting sex reassignment surgery. That is usually the final step in the process of becoming a woman.
Even if she hasn't had the surgery to remove her male genitalia, she already identifies as a woman and you should recognize her so. Because they are already legally recognized as women, some trans women opt out of surgery.
Some transgender women, on the other hand, are aware that straight men dream about being with shemales. They fantasize about controlling a shemale in the bedroom, and while those dreams don't always actually happen, there is still something there that motivates men to pursue trans women.
Whether you're new to shemale dating or just want to learn more about it, keep reading to get a better idea of what it's like and what to anticipate when it comes to dating a shemale.
1. They love being a woman
Some women are self-conscious about their appearance. For them, self-confidence is a major concern.
For a shemale, however, she chose to turn into a woman. She is now where she wants to be after making the change, and she loves it. She accepts it wholeheartedly. You'll feel surprise at how much she enjoys being a woman. Shemales enjoy showing off their bodies. People will notice the gorgeous woman with you if you have a shemale beside you, and they will appreciate and engage in conversation.
2. You can expect a lot of intimacy in your relationship
Shemales who are at ease in their skin are more passionate in the bedroom. They know exactly what their men want and how to make it happen. They seek connection, just like any other woman, and when they meet the right partner, they want to extend that intimacy into the bedroom.
3. Shemales want to make their men happy
Because they understand the masculine physique and what feels pleasant, shemales know how to make their significant other happy. The truth is that she may not have desired any aspect of being a man in the past, but that doesn't mean she doesn't know what men need. They recognize what turns a man on and how to use that information to give the men they care about the most satisfaction.
Shemales are usually familiar with many sexual practices that come from experiments and adventures. What might be taboo for a heterosexual woman is normal for a shemale, and many shemales are willing to try new things.
Most transsexual women recognize that most males they meet have never been with a shemale, so trust her to be patient when giving him the ropes.
4. It will be a new experience for both of you
Shemale dating is an adventure for several men. What begins as something that guys explore ultimately becomes something that they love. Similarly, for freshly transitioning shemales, it can be an entirely new experience.
Many men fantasize about being power dynamics in the bedroom. While they may not be receptive to having a sexual experience with another guy, they are far more open to having such experiences with a shemale. Many men discover that once they try it, they want it.
However, it's not all about the sexual experience when dating a shemale. Once you connect with your shemale partner on a deeper level, you will understand her personality, and eventually, you might want to take your relationship to the next level.
5. Hormones may complicate things
Shemales must take hormones to neutralize the testosterone in their systems and assist their bodies transition to be a woman. The more hormones she absorbs, particularly early in the process, the moodier she can become. Of course, she has no control over it, but it can usually affect the relationship. These hormones are continually changing her body, and it can be mentally and physically draining.
This is particularly difficult in the early phases of her transition. She may not have had breast augmentation, thus she will outwardly resemble a male rather than a woman. These will be challenging times for her, and she will require emotional support from those around her.
If you're dating a shemale, be aware that there will be tense moments because of hormones. Hormones are the culprit, not you or her. Talk to her about how you can help her navigate the highs and lows of her emotions.
6. She may have experienced bad things in her past
Unfortunately, we exist in a world where transgender people's lives are frequently difficult. They are common targets for violence and discrimination, dating back to when they first began transitioning. Caitlyn Jenner's acceptance in the world is not representative of most trans women.
You may discover that your significant other has been the victim of prejudice crimes in the past when she hasn't transitioned yet, which is difficult from a mental aspect because her mind represents her gender identity yet certain parts of her body remain male. Unfortunately, prior trauma can make current relationships tough since she may still be processing her trauma, which might affect how she interacts with you.
7. Expect to deal with stigma
The stigma of being "gay" is one of the most common challenges that males confront while shemale dating. Isn't it true that if a man is with a shemale who used to be a man, he's gay? Of course, the answer is a resounding no. You're not gay just because you like transgender women.
The truth is that, while some men appreciate the fact that being with a shemale entails more than just a sexual encounter, it's still unacceptable for many individuals. Shemale dating is certainly not just about sexual experiences, but it's also about developing a strong bond and expanding one's perspectives.
Conclusion
Because she knows you chose her, shemale dating is fulfilling. Most transgender women have endured a great deal of emotional suffering as a result of their gender identity, and they will treasure a guy who treats her right and loves her for the gift she is.
Always remember that honest communication is the cornerstone of any relationship, so if you're uncomfortable or unsure about being with a shemale in any manner, tell her. Let her know you're eager to learn and are willing to keep your mind open. Allow her to demonstrate how wonderful it is to be with a shemale.